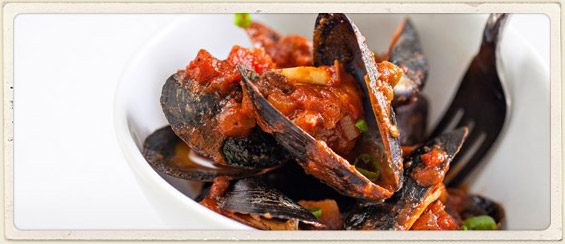 LUQUIRE FAMILY MUSSELS
Surrounded by some of South Carolina's most scenic marshes, we not only get to enjoy the views but some of the finest seafood. We take all of the work out of a memorable bowl of mussels with this recipe.
Mussels
Carolina Creole®
Bacon, cooked and crumbled
Green Onion, finely chopped
Clean and de-beard mussels. Discard any with broken shells. Place mussels in pan on the stove top in 1 inch of water. Boil and then simmer on low until all of the mussels open — discarding any that fail to open. In a separate pan, heat Carolina Creole® until warm.
Spoon warmed Carolina Creole® into a large bowl just to cover the bottom. With tongs, remove mussels and place in bowl, spoon desired amount of creole sauce over the mussels, sprinkle with crumbled bacon and green onion.